Local Attractions
If you and the family are looking for days out near our hotel, then look no further. We have all the information you need for the best local activities.
Legoland, Windsor
The LEGOLAND park has lots to offer for families with children between the ages of 3 and 12 looking for adventure – enough for several days of fun and action.
Surrounded by water, Thorpe Park is an adventure island chock-full of thrills for the whole family. The park offers over 30 rides, attractions and live events including the ever-popular Fright Nights.
Warner Bros. Studios – The Making of Harry Potter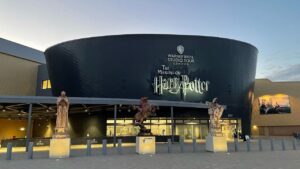 Discover the filmmaking magic. Walk in the footsteps of Harry Potter and explore the wonders of a wizarding world.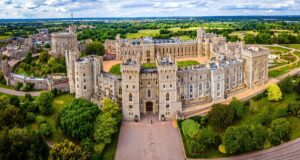 Windsor Castle is the oldest and largest occupied castle in the world. It is open to visitors throughout the year. Founded by William the Conqueror in the 11th century, it has since been the home of 40 monarchs.
Denham Lock Canalside
Not far from the M40 and London's urban life is Denham Deep Lock. It's called 'deep lock' because with an 11 feet drop, Denham has the deepest lock on the Grand Union Canal.
Colne Valley Park
The Colne Valley Regional Park is 43 square miles of parks, green spaces and reservoirs alongside the often multi-channel River Colne and parallel Grand Union Canal.
Richmond Park
Richmond Park, in the London Borough of Richmond upon Thames, is the largest of London's Royal Parks and is of national and international importance for wildlife conservation. It was created by Charles I in the 17th century as a deer park.
Kew Gardens
You can walk parallel to Kew on the Thames path, it walks alongside the gardens on one side and the river on the other side so it is pretty. If you want to go into Kew Gardens however, you do need to pay an entrance fee, it's worth it though as the gardens are huge and stunning and all year there is stuff to see.
Little Venice
Little Venice is a district in West London, England, around the junction of the Paddington Arm of the Grand Union Canal, the Regent's Canal, and the entrance to the Paddington Basin. The junction forms a triangular shape basin.
Hampton Court
Hampton Court Park, also known as Home Park, is a walled royal park managed by the Historic Royal Palaces.
London Wetland Centre
WWT London Wetland Centre is a wetland reserve managed by the Wildfowl and Wetlands Trust in the Barnes area of the London Borough of Richmond upon Thames, southwest London, England, by Barn Elms. The site is formed of four disused Victorian reservoirs tucked into a loop in the Thames.